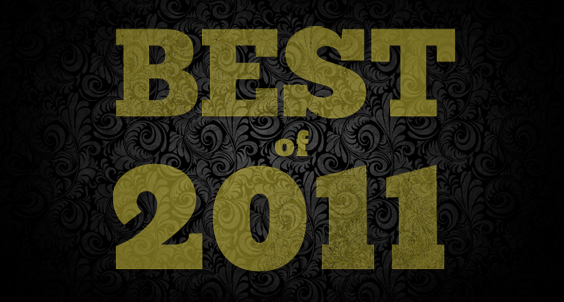 Well, here ends another great year for Oddwalk Ministries. We had the opportunity to bring what we do to a lot of great places:
Granite City, IL – Toledo, Ohio – Mascoutah, IL – Breese, IL – Belleville, IL – Davenport, IA – Washington DC – Buffalo, NY – Fairview Heights, IL – Hazelwood, MO – Albany, GA – Savannah, GA – Merrillville, IN – Collinsville, IL – Indianapolis, IN
We also had a good year with the blog. Here now is my list (chronological) of the top blog posts for 2011. Enjoy!
TOLEDO SNOW – In January , Oddwalk traveled to Ohio for a week's worth of Catholic Schools Week appearances. Due to the same snowstorm that blanketed most of the midwest, almost nothing went right with this trip. Check out the breakdown.
APRIL FOOLS DAY FUN – In past years on the blog, April Fools Day rocked. This year it just Ricked.
DOG DAYS – While news of the Cerneka family getting a dog might not seem like a strong Oddwalk post, I assure you that my kids would disagree. Now if we can get her to stop eating the couch.
VICTORIOUS! – In May, Oddwalk had the honor of being part of the 45th anniversary of the founding of the Victorious Missionaries, providing music for Mass and dinner entertainment.
CONSUBSTANTIAL?!?! – In July, Oblate Media invited Oddwalk to be part of a video they were producing to help congregations get ready for the upcoming changes to the English translation of the Roman Missal. Additionally, Orin's new Mass setting, "Ever Ancient, Ever New", was included in the final product!
ODDWALK vs. AIR FORCE – Our friend (and drummer!) Rick works at Scott Air Force Base in Belleville, IL. Some time in October, Rick tried to check out our website from his work computer. Bad move, Rick! Now he knows just how dangerous we truly are.
JEALOUS MUCH? – What would you do if you were a Chicago Cubs fan (shudder) and the band you had hired for your event were St. Louis Cardinals fans. You probably wouldn't do much. What if, however, the team you followed hadn't won a World Series in 103 years and the band's team was only two days removed from winning their second World Series in five years. Would you consider doing this?
LOVE! – In early November, Oddwalk (and band!) had the chance to record a new song, called "Love". We all really like the song and took the opportunity to offer it as a free download on our website.
A BIG SURPRISE – For years, Orin and I have attempted to write what we hoped would be the theme song for various National Catholic Youth Conferences (NCYC). How great would it be to have 20,000 people singing one of your songs? Eleven songs later, we're still trying. :) This year, however, we were honored to have our song, "At Your Name", included as a communion hymn for the NCYC Closing Mass. Cooler than having all those people singing one of our songs, however, was the knowledge that something we had written had accompanied their prayer during Communion. Truly awesome and humbling.
A NEW KEYTAR SUPERSTAR? – During NCYC, Oddwalk offered a new iPod Nano to the the person (or persons) who could grab one of our keytars and take the most rockin', most face-meltingly awesome pic ever. These individuals then had to post these pics to our Facebook page. Dozens of pic later, we named a winner!
Here's to more great adventures in 2012!!