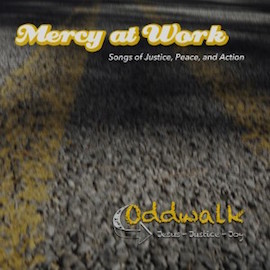 Use the links below to purchase digital versions of our
2015 "Mercy at Work" album via paypal.
Downloads are 320kbps DRM-free mp3 files, and you'll
be able to download them immediately after purchase!
A download link will be emailed to you, make sure to
check your junk/spam folder if you don't see it!

Buy the full 12 tracks (plus front and back cover art) – $12
Full download will be a zip file, 150MB in size.





Individual tracks off the album for sale below, for $1 each.
Each download is an mp3, 10MB-18MB in size.

Track 1: Mercy at Work





Track 2: Come With Your Fire





Track 3: Have Faith





Track 4: It Would Have Been Enough





Track 5: Fill Us, O God





Track 6: River of Life





Track 7: God of the Covenants





Track 8: Alive in Love, Alive in God!





Track 9: We Are His People





Track 10: Remember Your Mercies





Bonus Tracks:
Track 11: His Light





Track 12: Love





Download album art via these links:
Front cover — Back Cover