Welcome! You've reached the Oddwalk Ministries Keytar Superstar page (we know, we're just as surprised as you are)!

Keep checking back here for pictures, video, audio, links, and for any all things Oddwalk Keytar related!

Thanks for coming by, be sure to check out the rest of our site, and have fun!

Email us any keytar related images, videos, news, links, or really almost anything at all:

keytar@oddwalkministries.com
oddwalk@oddwalkministries.com

 

Click here to view some keytar pics 

Click here to listen to an audio sample of the Oddwalk Keytar

Keytar Video: Jammin' With Jesus – recorded at St. Mary's, Mt. Vernon, IL, March 3, 2007

New Oddwalk Promo Video – featuring another performance with the Oddwalk Keytar

"Behold, the Oddwalk Keytar" Facebook Group – for additional pictures, discussions, and more

Search the Oddwalk Oddblog for Keytar or Keytars

Some Oddwalk Keytar Merchandise can be found on this page.

Some free Oddwalk Keytar ringtones and wallpapers here!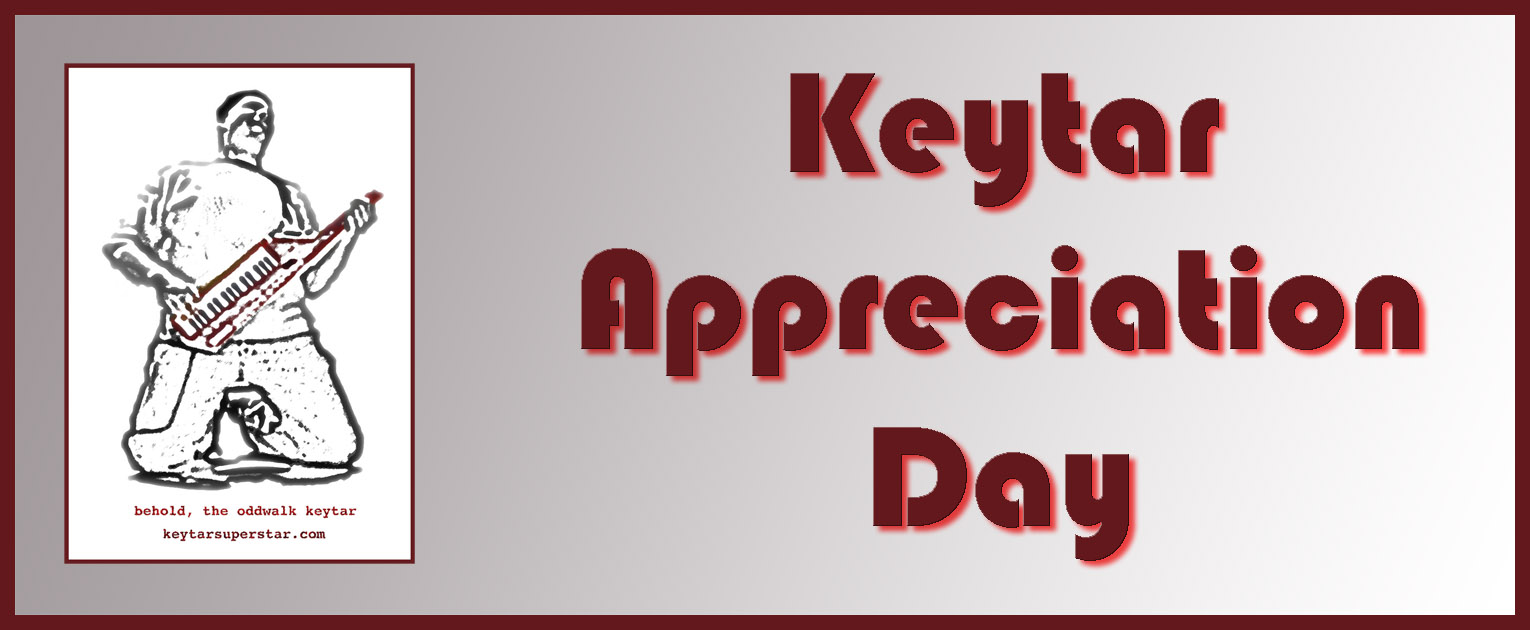 Keytar Appreciation Day – Saturday, November 10, 2007
Click here for more info!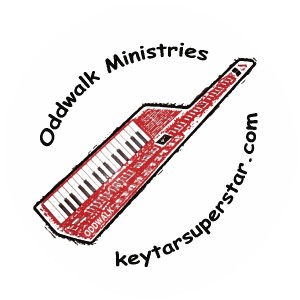 More soon!