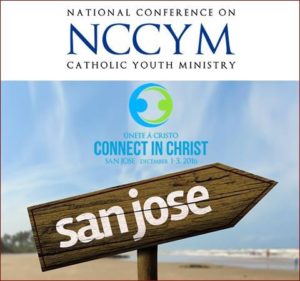 Where will you find us at NCCYM? Just check our handy guide:
— 12/1 3:15pm – Netsourcing session, music & liturgy N09
— 12/1 7:00pm – National Youth Ministry Award introduction
— 12/2 8:00pm – Youth Ministry Extravaganza
— 12/3 8:00am – Music Ministry for Daily Mass
— 12/3 2:15pm – Part of Great Ideas workshop
And of course in the exhibit hall when it's open. Check your program books for more details. Hope to say hi to many friends old and new!