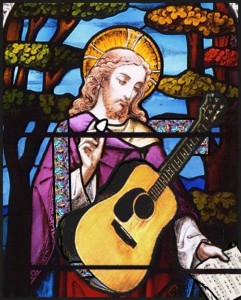 Live in the St. Louis/Belleville area?  Planning to pass through soon?  Have money to burn and feel like flying to St. Louis?
If so, come join us for the annual Oddwalk Holiday Concert Experience.  The concert is being held this Sunday, January 2nd in the Visitors Center lobby at the National Shrine of Our Lady of the Snows and will begin at 6pm.  This show promises to be a lot of upbeat fun for the whole family, combining both holiday classics and Oddwalk favorites!  Joining us for the show will be our bass player, Daniel Lang and our drummer, Rick Turcotte.  For directions to the Shrine, click here.
While at the Shrine, be sure to take advantage of the spectacular Way of Lights.  Learn more by clicking here.
We hope to see you on Sunday night!  From all of us in the Oddwalk family, have a very Happy New Year!!