Turns out, October 16th is even more of a special day than we had originally thought.  As some of you already know, Madeleine Cerneka (Erin and Shannon's oldest) turns 6!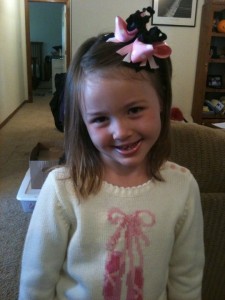 Also in our thoughts and prayers today is this morning's arrival of Josephine Grace, the brand-new daughter of our friends, Ricky and Tania Willmann.  Some of you may remember Ricky as being part of the Oddwalk backing band from time to time.  Ricky's facebook says says: 
Baby Josephine Grace was born at 12:58am! After a long week it is such a great reward. She is 5 pounds 4 ounces. Both her and mom are doing great. Thank you so much for all the prayers and support we received, in the end everything turned out beautiful.
On this very special day, Happy Birthday to Madeleine and Josephine from all of us in the Oddwalk family!!