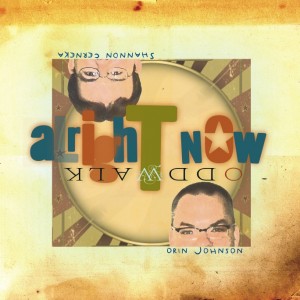 We're off! It should be an outstanding NCYC this year! Our new CD will be there (we've even held one in our hands – it is indeed glorious). We've got several opportunities ahead to perform, minister, and meet some great folks, and just plain old have fun.
Will you be there too?
Make sure to stop by and see us (and other GIA/Crossgeneration folk) at booth 726 in the "Reign Forest" – we'll be showing the new "Just Because" video, letting folks try on the new GCDC shirt, and lots more fun. Make sure too to see us perform:
— Oasis Stage: Thursday, 2:30-3:20 & Saturday, 1:00-1:50
— Friday, Warm-up for Fr. Tony Ricard, 3:15-3:45
— Saturday Comedy Club, 3:30-5:00
Follow us on Twitter for updates if you can't be there! Hope to see lots of you there! Woo hoo! Christ Reigns!