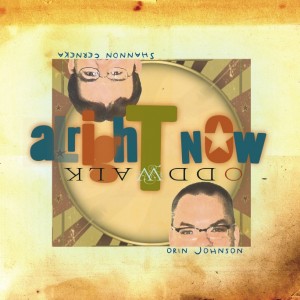 Low-res sample clips from the new CD "Alright Now" have been posted, along with the lyrics. Go check 'em out! There are a few clips as well on the promo video, just posted.
And, we're taking pre-orders now online, to be filled by the end of November. Order yours today!
Most of the CD is now mixed, and the files are on their way to Chicago for the last bit of mixing and mastering.
The CD will also include some video – a nice HD movie with the pics Orin's wife Erin drew for "Just Because You Can" – hopefully (if there's room), we'll put an iPhone/iPod ready version on there too.  We're excited to able to include this bonus material on the new disc!
(Don't forget the Haiku Challenge, still ongoing down there!)