Shannon today is presently clean-shaven – this post author (Orin) can only assume this is a result of some unfortunate lawn mower accident, due to inadequate training and experience.  I mean, really, have you seen his yard?
Anyway.
As a public service, we are offering you, faithful Oddwalkia, a chance to weigh in – what should Shannon's next facial hair project be?  We have set up an OddPoll in the blog sidebar, just a little ways down.  Your options are: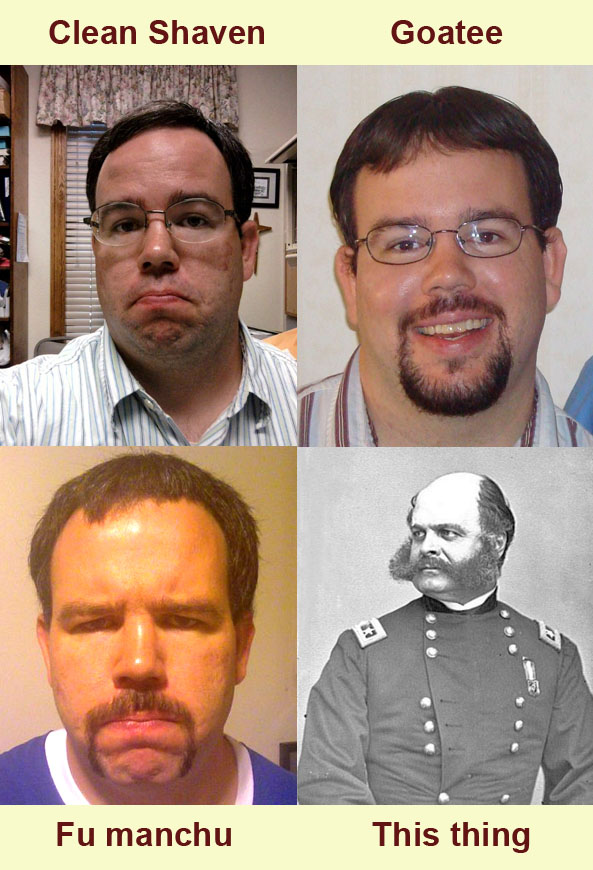 Or, of course something else.  If you pick "other" then come back up to this post, and comment as to what you'd like to see.  If you're seeing this at facebook or elsewhere, head over here to the Oddblog to vote and leave your comments!  The Oddpoll is open for a week, so happy voting!
Oh, and there's no guarantee that Shannon will actually go along with the results of the poll.  We do, however, aim to please…