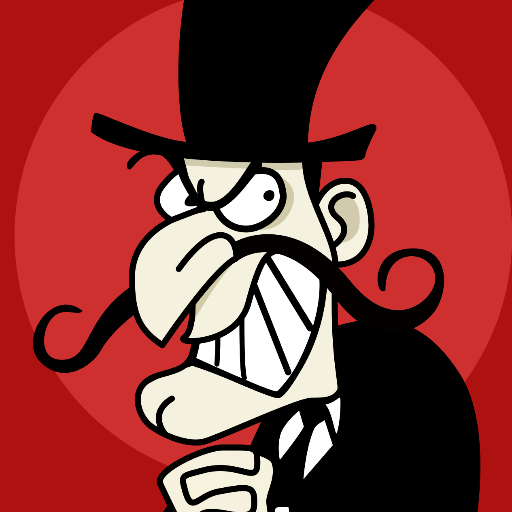 Last night, a dastardly collection of villains gathered in Fulton, MO to ring in the new year.  In attendance was Lucius Malfoy, Dracula, the big bad wolf, representatives from AT&T and Sprint, a shark, a baby shark, the Queen of Hearts, Darth Vader, Catwoman, Dru, a minion, two instances of Stan Kronke, and Mike Matheney. (those last two are local to St. Louis/Missouri)
For those worried about the potential ramifications of such a dastardly group meeting together in one place, fear not. It wasn't really them. It was a group of people in costumes.  You can now breathe easier.
Each New Year's Eve, a group calling themselves OJIF gathers in costume to celebrate this holiday. This year just happened to have villains as the theme, but each year is different. It was Downton Abbey in 2016 and Star Wars in 2015.*
But, who are these people? What is OJIF?
About thirty-five years ago, our diocese of Jefferson City (and maybe others) initiated a small groups-based adult faith formation program, called Our Journey in Faith (OJIF). This initiative just happened to coincide with the completion of a local nuclear plant, which brought hundreds of new families to town. So, for lots of Catholic families in the area, Our Journey in Faith served as a way to not only grow as a Christian, but also to make new friends.  This was absolutely the case for my in-laws, Dan and Bobbie. While they hadn't been drawn to the area by the opening of the plant, they were new to the area and were eager to find community through the Church.  When the program objectives of Our Journey in Faith were completed, most of the folks in the OJIF groups did what you would expect.  They stopped meeting regularly, but became for each other an important and familiar part of the local Catholic community. Dan and Bobbie's OJIF group did something entirely different.  They never stopped hanging out.  As time went on, the folks in this OJIF group became some of the Ramsay's best friends. They spent many of the minor holidays together, they celebrated important family moments together, and their kids grew up together. It is not an exaggeration to say that they became a family.
For me, the takeaway here is that by looking to grow in Christ and His Church, these families found each other. By making their faith a priority, they found friendships that they and their children (and their children's children) will treasure for the rest of their lives.
In this new year, I pray that you and I seek Christ first, trusting that our Lord will give us everything we will ever need.
Happy New Year from the entire Oddwalk family!
-Shannon
*In our song, Just Because You Can, you hear the line 'you can fill your living room with sand'. This is a bit of a tribute to my in-laws and to OJIF.  Long before my time with them, the Ramsays hosted a New Year's Eve party with "luau" as the theme. They actually laid down tarps and filled half of their living room with sand. Why? Because they're awesome.